Flash Fiction/Prose Poems/Features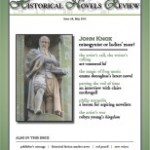 The Artist's Call, the Writer's Calling – "Feature" published in Historical Novel Review, issue #68 May, 2014.
"Our print magazines are the best and most complete guide to contemporary historical fiction. In 2012 Solander merged with the Historical Novels Review to form one quarterly 64 page magazine…" – Historical Novel Society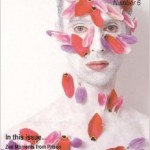 The Sand Poet–  "Prose poem" debuted in literary journal Lalitamba, issue #6 January 8, 2014.
"Lalitamba is a bold and innovative journal for liberation.From page to page, you'll find the writings of saints, wanderers, prison inmates, and award-winning novelists. These are the mystics of our generation. They challenge us to live and to love without hesitation. The journal includes fiction, poetry, essays, interviews, translation, and artwork. Lalitamba was inspired by travels through India. The name Lalitamba comes from a devotional song. It means Divine Mother." – Poets & Writers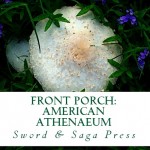 Sea Murals-  "Flash fiction" debuted in the "Front Porch"  issue of literary journal American Athenaeum, April 2013.
"American Athenaeum is a cultural magazine that features fiction, poetry, essays, opinion, author book reviews, and other literary contributions. Each journal explores the world of words like a patron explores a museum—by offering a view of the past, right up until the present. We consider this journal to be a museum of artistic endeavors, filled with cultural appreciation and stories that not only teach, but demonstrate the frailty of the human condition."  – Writers & Poets
Haiku Hijiri- debuting in Lalitamba issue #7 2015
The Literary Hotel-pending
The Lace Vendedora-pending
Travel Writing (non-fiction)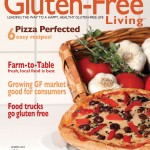 Gluten-Free Living, article: "Road Trip: Traveling & Eating GF on Pan-American Highway", Fall issue, 2012
Click here to read:   GlutenFreePan-AmericanHighway
Trade Journals  (non-fiction)
Lan, article: "Building Safety Into Skatepark Construction", 2009
Concrte Wave, article: "The New Cooldown" January issue, 2008
Concrete Decor, article: "Stamped Tiles", Vol. 5 No. 6
December/January 2006
Online (non-fiction)
Historical Novel Society Website, two-month feature series 2014: "Art in Historical Fiction Interview Series featuring Susan Vreeland"
Historical Novel Society Website, two-month features series 2013: "Stories of Serendipity: Writing Historical Fiction Series"
Author Mary Sharratt's Blog, article 2013: "Yoga & Writing: How Yoga Can Help Your Writing"
Author/Writing Instructor Carol Bodenstien's Blog, article 2013:  "5 Yoga Exercises For Your Writing Routine"
Author/Writing Instructor Carol Bodenstien's Blog, article 2013:  "Walking Meditation for Body and Mind"
Women On Writing, article 2013: "Writing & Yoga Retreats: What are They? How do They Benefit Writers?"
(To read this guest blog post, you now need to scroll to the post dated Dec. 7, 2013 on the WOW blog.)