Magic and Verve in Your Writing & Yoga Workshop is a 3-day intensive in Fairhaven, WA, USA, co-led by bestselling author Barbara Kyle, and myself, Stephanie Renée dos Santos in historic downtown Fairhaven, along the Salish Sea of Bellingham Bay.
Join Us…
For three days of writing and yoga, June 20-22, 2015, a workshop for all levels of writers and all levels of yoga, from the new to the experienced. Come immerse yourself in your project — and in yoga — while in the support of a group of other passionate writers.
Workshop Includes:
– 3 full days of workshopping your writing, writing instruction, exercises, group exchange, lectures, and take-home handouts.
-3 days of morning yoga, along with afternoon sessions. All materials for practice provided.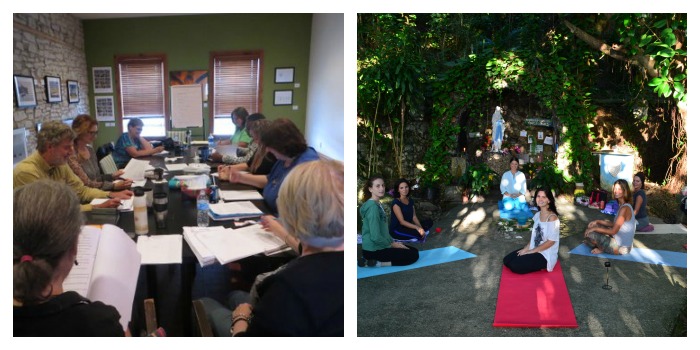 Relax. Expand. Write.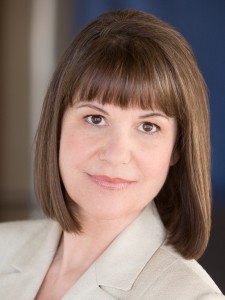 Your Writing Instructor:  Barbara Kyle is the author of the acclaimed Thornleigh Saga historical novels, a seven-book series that follow a middle class English family's rise through three tumultuous Tudor reigns. She also writes contemporary thrillers. Over 450,000 copies of her books have been sold in seven countries. Her latest book is The Queen's Exiles. "Riveting Tudor drama" – USA Today
Barbara has taught writers at the University of Toronto and is known for her dynamic workshops for many writers' organizations and conferences, including the Canadian Authors Association and the Algonkian Writers Conferences. Her Master Classes regularly sell out. She also mentors emerging writers with manuscript evaluations. Her mentoring and workshops have launched many writers who have gone on to have their books published.
Before becoming an author Barbara enjoyed a twenty-year acting career in television, film, and stage productions in Canada and the U.S.
Praise for Barbara's Books:
"Riveting…adventurous…superb!" -The Historical Novel Society
"A heart-stopping thriller. Kyle is a master at her craft." – RT Book Reviews
"Beautifully written. Again, Barbara Kyle reigns!" – Bestselling author Karen Harper
"Riveting Tudor drama in the bestselling vein of Philippa Gregory" – USA Today
Historical Novel Society review of The Queen's Gamble
Lancashire Evening Post review of The King's Daughter
RT Book Reviews review of The Queen's Exiles
For more about Barbara visit:  www.barbarakyle.com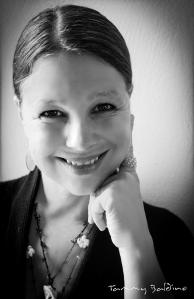 Your Yoga Guide:  Stephanie Renée dos Santos, I am a Certified Yoga Teacher in Integrative Yoga Therapy and Kum Nye (Tibetan Yoga). I practice Vinyasa (Yoga Flow) as taught by Shiva Rea and study various aspects of tantra with Sally Kempton. I practice yoga daily to assist myself and others in creative endeavors. I teach yoga, write from and live in Garopaba, Brazil. But I'm originally from the beautiful Pacific Northwest of the United States. I've published fiction in literary journals American Athenaeum and Lalitamba. I write features for the Historical Novel Review and Historical Novel Society. I'm the passionate art and literature worshiper behind Facebook group Love of Art in Fiction and write and host the ongoing blog series "Love of Art in Historical Fiction Series". I co-lead "Saraswati Writing & Yoga Workshops" in the USA and abroad, plus "Yoga for Writers" sessions at writing conferences. Currently, I'm beginning the process of querying my first art-based historical novel, Cut From the Earth. For the Love of Art in Fiction!
Praise for Stephanie's "Yoga for Writers":
"It was totally heaven to take an out-of-doors yoga class with Stephanie at our novelists' conference [the Historical Novel Society Conference in St. Petersburg, FL]. At 7:00 am it was still cool in Florida, and the gentle stretches were accompanied by the rustle of leaves and the chirping of birds. Stephanie is a gentle, inspired, gracious teacher. I felt utterly blessed!" ~Stephanie Cowell author of Claude & Camille, Marrying Mozart, The Players: A Novel of Young Shakespeare, Nicolas Cooke
"'Yoga for Writers' was a great way to start the day! Stephanie led us through stretches I'm sure were designed to open up shoulders and backs that have been hunched over keyboards for too long. It was lovely to breathe deeply and take the time to get in touch with the present moment before the demands of a busy conference…Thanks for a great session." ~ Deborah Swift author of A Divided Inheritance, The Lady's Slipper, The Gilded Lady
Writing & Yoga
The writing and yoga practices in this workshop aim to kindle your creative fire and liberate your authentic voice and deepest truths.
A writer often needs time without demands to connect with the Muse, or to bring concentrated effort to begin or complete a project. A writing workshop combined with yoga offers an ideal space in which to focus on writing without interruptions and to help you relax into your work.
About the Writing Instruction at the workshop 
This workshop will focus on the first fifteen pages of your work-in-progress (WIP). Bring your WIP, or start a work from scratch at the workshop, whatever works best for you. Barbara will also give talks about the following essentials of craft to help you shape your story into a captivating, memorable read, the kind that publishers want:
Hooks: Your Story's First Five Pages
Setting: Using the Power of Setting to Reveal Character
The Inciting Incident: Motivating Your Character
Conflict and Reversals: Essentials of Story Structure
Deep Character: Creating the Empathetic Protagonist
Dialogue: Dynamic Uses and Cardinal Sins
Praise from attendees of Barbara's Writing Classes:
"Barbara, you are a master. I came home exhilarated by two days of helpful critiques from you and my classmates." ~ Ann Birch, The Settlement (Napoleon & Company) ~ Ann Birch
"You zeroed in on my problem areas." ~ Ray Argyle, The Boy in the Picture (Dundurn Press)
"Your master class was a turning point. I experienced a shift that will allow me to move from good writing to great writing." ~Francis Vandenhoven
"I took Barbara Kyle's excellent Master Class at the point where I was stuck with my first novel Old City Hall. Those two great days were a turning point. I've recently finished my fourth book, and Barbara's wise words about plot, dialogue, voice – and most of all character – still ring in my ears and guide my way." ~Bestselling author Robert Rotenberg, Stray Bullets, Old City Hall
"I learned so much. A game-changing weekend full of epiphanies." ~ Gwen Tuinman
About the Benefits of Yoga for the Writer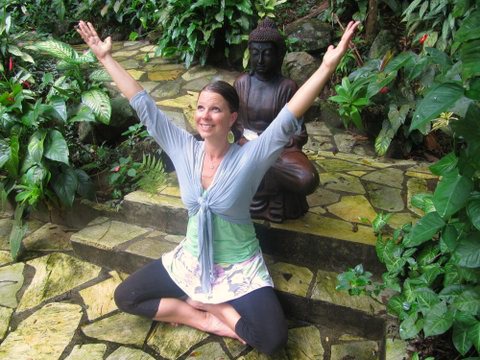 Writers often suffer from physical pain in the shoulders, neck, head, lower back, hips and eyes. Stress in the body can inhibit or block creativity. Yoga helps reverse and relieve bodily tension; when the body is eased, so are the tensions of the mind; assisting in opening the space within you for your writing to: flow, burst, seep.
Open your chest, bring your shoulders back, loosen up your neck, and increase circulation to your head. Improve your posture after long days at the computer and reading
Learn eye exercise to prevent or relieve eye strain
Stretch and awaken your mind
Open your hips, where creativity and emotions often get trapped
Learn to create and access the state that creativity likes to manifest into: A state of empowerment, focus, grounded intuition, strength, compassion
Learn to set intentions/goals for your writing and visualize/meditate on them
Create balance and develop concentration, which will increase your ability to focus clearly and develop the staying power to write through difficulties
Experience community
Release your mind and body and open the space for ideas to flow
Sample Daily Schedule:
8:30 – 9:30 am "Yoga for Writers" (practices specific to writer needs: opening hips, lower back, heart, and throat where your unique voice resides; easing tensions in neck, shoulders, and back)
9:30-9:45  Coffee/Tea break, refreshments provided
9:45-12:15 Writing instruction & exercises
12:15-2:15 Lunch/Free time
2:15-2:45 Yoga Nidra (guided meditation where you begin to learn to set and fulfill  intentions for your writing)
2:45-5:45 pm Writing instruction & exercises
For more Information about how this writing and yoga workshop can assist you:  Writing & Yoga Retreats: What are They? How do They Benefit Writers?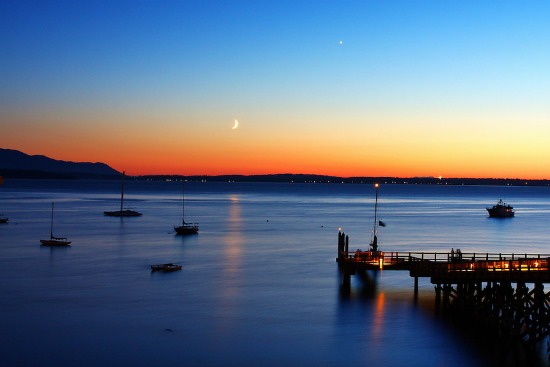 Workshop location:  Old Town Fairhaven, WA  
The workshop is in historic Fairhaven, a place filled with old world charm. The buildings are built of brick and look out across Bellingham Bay, with coffee shops, eateries, a historic library, and bookstores lining the quaint streets. Come immerse yourself in the seaside ambiance to learn and expand your knowledge of the craft of book writing and storytelling.

Accommodations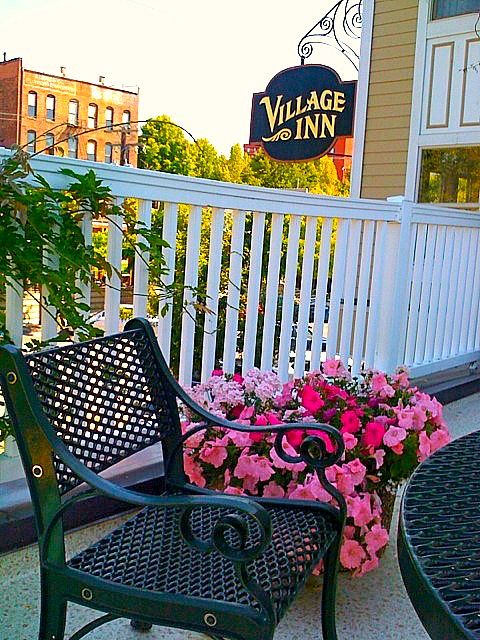 Workshop attendees are responsible for your own lodging. Fairhaven and Bellingham have multiple places to choose from to stay, from the luxury to the economic.
Fairhaven Village Inn, 1200 10th Street, Bellingham, WA phone: 1 360 733-1311website www.fairhavenvilliageinn.com  (This hotel is within 5 minutes walking distance to the workshop and all downtown Fairhaven amenities.)
The Chrysalis Inn & Spa, 804 10th Street, Bellingham, WA phone: 1 360 756-1005 website: www.thechrysalisinn.com (This hotel is within walking distance to the workshop, but a bit further than the Fairhaven Village Inn by about 7-10 minutes walk more.)
Bellingham GuestHouse Inn, 805 Lakeway Drive, Bellingham, WA phone: 1 360 671-9600 website: www.bellinghamvaluinn.com
Hotel Bellwether, 1 Bellwether Way, Bellingham, WA phone: 1360 392-3100 website: www.hotebellwether.com
Bay City Motor Inn, 116 North Samish Way, Bellingham, WA phone: 1360 676-9191 website: www.baycitymotorinn.com
Quality Inn Grand Suite, 100 East Kellogg Road, Bellingham, WA phone" 1360 647-8000 website: www.qualityinnbellingham.com
Best Western Plus Heritage Inn, 151 McLeod Road, Bellingham, WA phone: 1360 674-1912 website: www.bestwesternheritageinn.com
Camping is available at Larrabee State park.
Getting to Fairhaven, WA USA
Fairhaven is located just south and next to Bellingham, WA, USA which has regular air service into Bellingham International Airport, Greyhound bus transport, and Amtrak train service.
Flying: Allegiant Air, Southwest, or Alaska Airlines all service Bellingham International Airport regularly. Rental cars are available at the airport and public city bus transportation is about a 10 minute walk from the airport, ask at the airport upon arrival for directions to the bus stop.
Greyhound Bus: Will deliver you from your take off point to Fairhaven Station which is a 5-7 minute walk into the heart of downtown Fairhaven.
Amtrak Train: Also will deliver you from your take off point to Fairhaven Station which again is a 5-7 minute walk to downtown Fairhaven.
*City bus 401 passes by the Fairhaven Station approximately every 20 minutes and for $1 you can ride the bus right into the heart of Fairhaven should you not feel up to the walk.
To Register
Workshop Costs:  
Early Bird Discount $425 register by March 31st, 2015! 
April 1st, 2015 and until May 1st, 2015 $450 
Please fill out the form below and pay via PayPal or by check (please specify which form you are paying by). Once you are registered you will be sent a Registration Form by email to fill out, with questions about writing and yoga and other pertinent information regarding the workshop. Registration for the workshop closes May 1st, 2015. Minimum 16 participants, Maximum 20.
[contact-form][contact-field label='Name' type='name' required='1'/][contact-field label='Email' type='email' required='1'/][contact-field label='Website' type='url'/][contact-field label='Comment' type='textarea' required='1'/][/contact-form]
To finalize your registration click below or mail your payment.
Saraswati Writing & Yoga Workshop 2015 Fairhaven WA
Attention: Stephanie Renee dos Santos
13524 254th PL NE
Arlington, WA 98223
*Make checks payable to Stephanie Renee dos Santos