Dates: Saturday, July 25, 2015
Duration: morning intensive 9-12:30 am
Location: Fairhaven, Washington USA (exact location in Fairhaven to-be-announced)
Your guide: Writer/Yogini Stephanie Renée dos Santos
This workshop is for everyone: writers of fiction, memoir, non-fiction, poets, bloggers, journalists, those that journal, and other storytellers and creative artists of all levels of experience. The workshop combines Goddess-based Hatha yoga and Vinyasa (breath synchronized hatha movements), mantra, meditation, guided writing exercises, small-group interaction and sharing, encouraging personal anecdotes, and practical wisdom from the world's great mystical writers and artists and thinkers, known and unknown.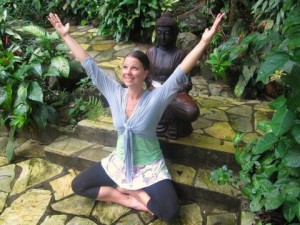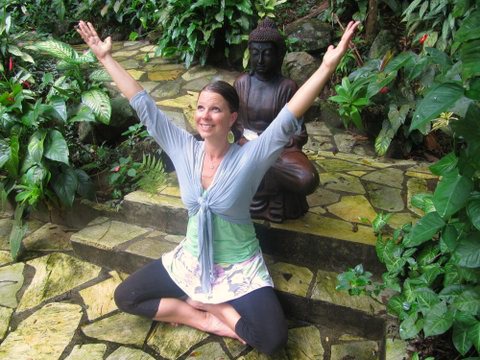 The writing and yoga practices in this workshop aim to open your heart and kindle your creative fire, liberating your authentic voice and deepest truths. When we connect and work from our heart we access unlimited creativity. Stress in the mind and body can inhibit or block this creative center. Yoga helps reverse and relieve mind and body tension; when the body is at ease, so are the tensions of the mind and heart  —  opening space for your writing to: flow, burst, seep.
In this workshop we will: 
Investigate the heart center and the Hindu Goddess and divine masculine ascpects in this energetic center

Open and work with meditations focused on the heart

Practice Goddess-based yoga movements to open your hips and heart, accessing emotions and creative expression

Create inner balance, to surrender to the creative process

Work with structured guided writing exercise that work with the wisdom of yoga

Develop fresh new works

Time to share your work in a supportive interactive group atmosphere
Writing and Yoga are soul mates. Yoga reveals insights; Writing is the recorder. Yoga balances the rhythms of breath; Writing surfs breath through oceans of language. Yoga taps the unconscious; Writing transcribes the unconscious's wisdom. Writing requires work; Yoga is the assistant. Writing is an offering to the world; Yoga eases the offering's sacrifice. Writing is a solo act; Yoga provides community.
Recommended reading:  The Mindful Writer, Dinty W. Moore, the Poetry of Yoga, Volume 1, Edited by Hawah, Foreword by Shiva Rea
Note: Bring pen and writing journal. 
To Register: 
Fill out form below and pay in full by PayPal or check
Early Birid Price $40! Sign up by June 30, 2015!
Cost: $50
*Registration is open until July 22, 2015
*Includes all instruction and materials (except personal pen & writing journal), plus a coffee/tea break with healthy fare.
[contact-form][contact-field label='Name' type='name' required='1'/][contact-field label='Email' type='email' required='1'/][contact-field label='Website' type='url'/][contact-field label='Comment' type='textarea' required='1'/][contact-field label='Paying by PayPal' type='checkbox'/][contact-field label='Paying by Direct Deposit' type='checkbox'/][/contact-form]
Pay by PayPal:
 *I will be posting the PayPal options buttons here by May 15, 2015
Pay by check: 
Mail and make check out to:
Stephanie Renee dos Santos
13524 254th PL NE
Arlington, WA 98223