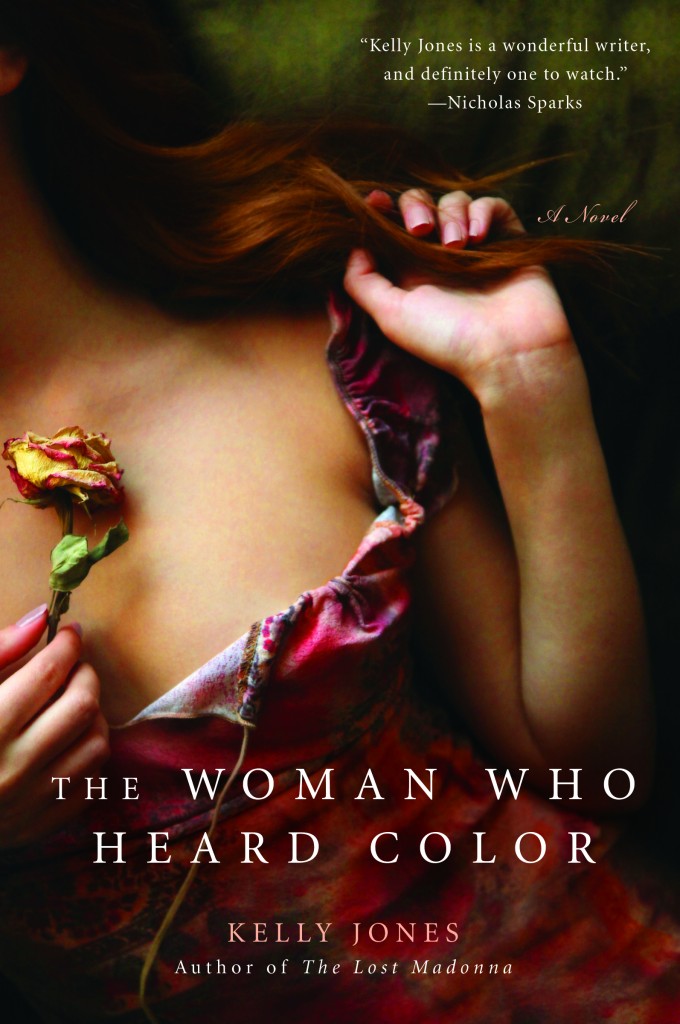 Happy Holidays! For most readers here you are now in the dark winter months, Christmas past and the new year soon to arrive. Tis the season to snuggle up under warm blankets and escape into a good book! And this is what Kelly Jones of The Woman Who Heard Color promises you! When "art detective" Lauren O'Farrell sets out to unravel and potentially recover works of art stolen and absconded with by the Nazis during World War II, she comes into contact with elderly Isabella Fletcher. Is Isabella the daughter of a renowned German art gallery dealer, Hanna Fleischmann, whose life story holds mysteries and quite possibly the answers Lauren seeks, decades after masterpieces by modern artists have gone missing, the likes of Wassily Kadindskys, Franz Marcs, Gabriele Munters, Otto Dixs and many more. Through alternating chapters set in New York City in 2009 and back to between the two World Wars and through Hilter's reign in Germany, Jones exposes the cutting-edge German art scene before World War II, the sweeping changes the population was confronted with, and the horrors that followed. And how modern art and artists were cast as "degenerative" and what that meant and what was lost. In this touching and tearjerking novel one comes to understand how destructive darkness was wreaked upon modern art in Germany during World War II and what would eventually be lost forever and what would be saved, but at great personal risk and costs. Through Hanna's and Isabella's stories we learn and see how those who were gifted and talented were forced or coerced to serve Hitler and make decisions none of us hope to ever have to make for life, for family and for the freedom to create what the spirit calls forth. 
Stephanie Renee dos Santos:  Please tell us about protagonist Hanna's special ability to hear and see color, the condition called synesthesia, a characteristic she shares with the novel's featured artist Wassily Kandinsky in The Woman Who Heard Color?
Kelly Jones:  Synesthesia is a neurological condition in which the senses are blended. Stimulation of one sense creates an involuntary experience through another sense. In Hanna's case she not only sees color, but also hears color. Several years before I started writing The Woman Who Heard Color I read a couple of articles about this condition and I knew at some point I would create a character with synesthesia.  I clipped the articles and tucked them away for future reference. Later, when I began research for the book, I learned that the artist Wassily Kandinsky, who plays an important role in the story, was thought to have had synesthesia. I'm not sure when I realized Hanna (a fictitious character) would also be a synesthete.  I knew from the inception of the story that this farm girl from Bavaria, who finds work as a domestic in the Munich home of a Jewish art dealer, would become caught up in the art world. Because of her gift of synesthesia her enjoyment of art takes on a whole new dimension.
SRDS:  What compelled you to include art and artists in your historical novel?
KJ:  As a child I loved creating art. This developed into a fascination with the history of art when I took an art class in junior high.  My interest continued to grow, particularly when I had the wonderful opportunity to study in Florence, Italy, during a university year abroad. I graduated with a degree in English and an art minor, with no thought of writing. Yet, much later when I started writing fiction, art and the history of art seemed like a natural place to start. The Woman Who Heard Color is my third novel in which art and artists play important roles, but it's my first historical novel. The story spans a period of over 100 years, from the early 1900s in Munich to the twenty-first century in New York.
SRDS:  What drew you to your specific visual art medium, artwork, and/or artist?
KJ:  In my first book, The Seventh Unicorn, a set of medieval tapestries plays an important role. In The Lost Madonna, the plot develops around a missing Renaissance painting. For my third novel I wanted to write about the modern art movements, but didn't have a particular theme or even an artist in mind. I went to the library and gathered a stack of wonderful, full-color art books and spent hours going through them. I came across the work of the Russian artist Wassily Kandinsky. I had never been a great fan of his later, and probably most reproduced art (created during his Bauhaus period), but I found his personal story intriguing and I was particularly drawn to the colorful paintings he did in the early twentieth century in Germany. When I learned he was labeled a "degenerate" artist by Hitler and was one of many whose work was banned (and ridiculed) in Nazi Germany, I wanted to know more. And this was the starting point for writing The Woman Who Heard Color. 
SRDS:  What unique historical objects and/or documents inspired the story?
KJ:  The artwork of Wassily Kandinsky, and others, mostly German Expressionists such as Franz Marc, inspired the story. The fact that they were labeled "degenerate" added to my curiosity and desire to know more, particularly about the time leading up to Nazi control in Germany.
SRDS:  Is there an art history message you've tried to highlight within the novel?
KJ:  Yes, definitely, a message about the value of freedom in artistic expression and the difficulties that arise under a suppressive government. Hitler began his control of Germany under the guise of presenting art and culture to the masses. But, he actually dictated what was to be considered art. This has been a popular topic in recent times—government control of art—but it is something that has been going on throughout history.
SRDS:  What do you think readers can gain by reading stories with art tie-ins?
KJ:  Readers can learn so much about history and people through stories about art, especially fiction that is based on authentic events. Art produced during a particular time might reflect the mores of society and the ideology of those in control, but ultimately it is a personal and very individual form of expression within a specific environment.
SRDS:  What fascinating information did you uncover while researching but were unable to incorporate into the book, but can share here?
KJ:  I started out believing I would write a story about Wassily Kandinsky, but then Hanna let me know it was her story. Though Kandinsky is one of the artists prominently featured in the novel, I discovered a great deal about his life that I wasn't able to incorporate into the book. I was especially interested in the time he spent painting in Murnau with the German artist, Gabriele Münter. She was his student, then mistress, and eventually partner. The work they created, painting side by side, at times sharing the same palette, was fascinating. I had many questions about how his style was developed and what influence she had on his work. Their paintings from that period were very similar, yet it was Kandinsky who gained greater fame. I visited Murnau and loved this little village. I could see how it had become a favorite place for them to live and paint. I wrote a scene with Hanna visiting Gabriele in Murnau, but it was ultimately cut from the book as I concentrated on Hanna's personal trials and efforts to protect her family and save the art. Gabriele Münter is barely mentioned in the novel, yet she should be given credit for saving much of Kandinsky's work, keeping it hidden away during the suppressive days of the Nazi regime. There might be another story (and book) here.
SRDS:  Any further thoughts on art in fiction you'd like to expand on?
KJ:  For me, studying art has been a way of learning history. I've always been a fan of art, but as a student, history was never my favorite subject. When I started writing about art, I found it necessary to learn more about the historical context in which artists create. Particularly in writing about the art condemned as "degenerate," I learned a great deal about the events in Germany leading up to both World War I and World War II. I never expected to be so fascinated by William L. Shirer's The Rise and Fall of the Third Reich, but it was a necessary read to write my novel. Through art I have gained a greater understanding of history.
SRDS:  Are you working on a new historical novel with an art tie-in? If so, will you share a little with us about your next release?
KJ:  I have a new novel coming out in early January. It is set in Prague and involves a precious religious icon, a small statue of the Christ Child.  The exact date of creation and the artist are unknown, though such images were carved by masters throughout Europe as early as the mid 1300s, using such media as wood, ivory, bronze and wax. This particular icon was most likely created in Spain and brought to Bohemia by a Spanish princess early in the seventeenth century. It is now on display in a small church in Prague. The upcoming novel has a contemporary setting, but this ancient religious icon plays an important part in the story, as does the history of the Czech Republic, particularly the Velvet Revolution of 1989.
Currently, I'm working on a story set in a Tuscan vineyard.  I've just started writing, but I am curious—can I possibly write about Italy without involving art and history?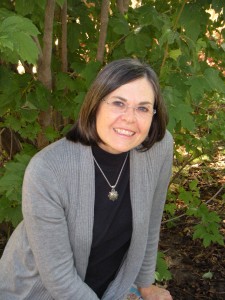 About the author:  Kelly Jones grew up in Twin Falls, Idaho.  She attended Gonzaga University in Spokane, Washington, graduating magna cum laude with a degree in English and an art minor.  She spent her junior year in Italy at the Gonzaga-in-Florence program and developed a love for travel, a passion she now shares with her husband, Jim.  An art history class in Florence fueled a love for the history of art, which has become an integral part of her writing.
Her Berkley/ Penguin published books include, Lost and Found in Prague (January, 2015), a novel of mystery, murder, and miracles; The Woman Who Heard Color (2011), a story of family loyalty, banned art, and creative freedom; The Lost Madonna (2007), set in Florence, Italy; and The Seventh Unicorn (2005), inspired by "The Lady and the Unicorn Tapestries" in the Cluny Museum in Paris, France. Evel Knievel Jumps the Snake River Canyon . . . and Other Stories Close to Home (June, 2014), is a novella and short story collection, the first release from Ninth Avenue Press. The title story is set in her hometown of Twin Falls.
She is a mother and grandmother and is married to former Idaho Attorney General Jim Jones, who now serves on Idaho's Supreme Court.  They live in Boise.
For more about Kelly's books:  Website , Facebook , Goodreads , Twitter  
To purchase: The Woman Who Heard Color
Join us here Saturday January 31st for an interview with Heather Webb, author of Rodin's Lover. 
Interview posting schedule:  
2014: August 30th Susan Vreeland, Lisette's List (new release), September 27th Anne Girard, Madame Picasso (new release),October 25th Yves Fey, Floats the Dark Shadow, November 29th Mary F. Burns, The Spoils of Avalon (new release), December 27th Kelly Jones, The Woman Who Heard Color 
2015: January 31st Heather Webb, Rodin's Lover (new release), February 28th, Alyson Richman, The Mask Carver's Son, March 28th Maureen Gibbon, Paris Red (new release), April 25th Lisa Brukitt, The Memory of Scent, May 30th Lisa Barr, Fugitive Colors, June 27th Lynn Cullen, The Creation of Eve, July 25th Andromeda Romano-Lax, The Detour, August 29th Frederick Andresen,The Lady with an Ostrich Feather Fan