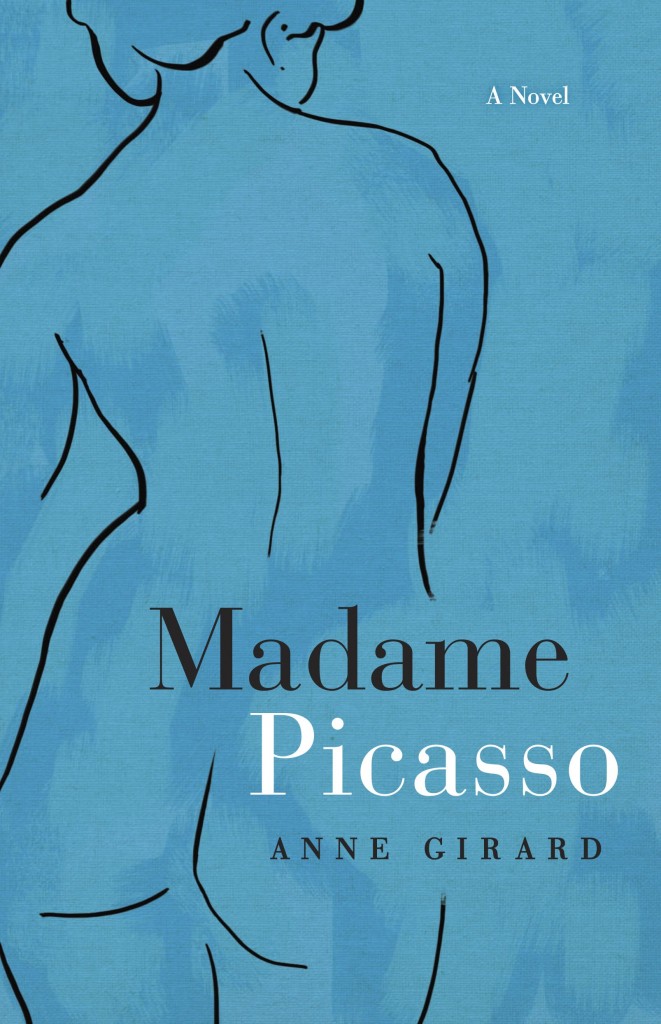 Welcome to month two of the "Love of Art in Historical Fiction Series". It's my pleasure to introduce Anne Girard, author of Madame Picasso (debuted August 26th). Love stories have inspired art and literature since time immemorial, and Girard's novel marries both, in telling the untold life-altering love affair between Eva Gouel and artist Pablo Picasso at the end of the colorful Belle Époque era in Paris, France. Eva, an aspiring seamstress, who will become a designer, a creative in her own right, works behind-the-scenes in the famous Moulin Rouge under the adopted name of Marcelle Humbert. One evening, she spies the rising star Picasso in a group of show goers and is Instantly entranced by the painter's persona. A chance meeting at an art exhibit brings them into each other's aura, where a lifelong connection begins, but one with complicated obstacles to surmount and navigate in order for them to realize their love:  doubt, another woman, a protective group of artist friends, illness and death.
Girard takes us into the cabaret and cafés, the artist's studio and chic salons, countryside hideaways, under the sheets, and into the unexposed chambers of the heart of twentieth century artist icon Pablo Picasso; revealing a compassionate, loving and devoted man behind his notorious womanizing character. Through the story, we learn how Eva's relationship with Pablo affected and inspired his works, visibly noted as Picasso left the Rose period (prior relationship with Fernande Oliver) and evolved into the epicenter of his Cubist era (involved with Eva Gouel). There's stability, a confidence, a grounded structure in Picasso's Cubism during his involvement with Eva, reflecting those attributes she quite possibly brought to the artist's life. Also, the novel explores a plausible artistic influence she may have had on him too, which I really enjoyed speculating about. Madame Picasso is a love story en par with Frida Kahlo and Diego Rivera's, Camille Claudel and Auguste Rodin's, where love and passion sparked form and recorded it in masterful works of art.
Let the heart pursue its desire, let the paint ooze from the tube, let the brush sweep across the canvas, read on and learn how love galvanized great works….involving a woman Picasso called his 'Ma Jolie'…
Stephanie Renee dos Santos:  How did you discover Madame Picasso's protagonist Eva Gouel and her relationship with painter Pablo Picasso? What drew you to her story over other muses of Picasso's?
Anne Girard:  I discovered Eva's story, initially, as I began my general research into Picasso's personal life. I had gone in looking to make my novel about Picasso and his first significant love, Fernande Olivier, a woman who still figures very prominently in Madame Picasso, curiously enough. But the fact that Picasso was pulled away so powerfully from her by his feelings for Eva made my original idea not worth pursuing, in my mind. I needed to write about an epic love affair, that is always what inspires me, and Eva and Pablo most certainly had that. He gave up an established life for her, many of his friends, as well. He did go on to love again afterward, and to cement his own poor personal reputation through the years, but in my novel, I attempt to show a slice of young Picasso, yet only on the cusp of major stardom. He was still open, still vulnerable, at that point with his heart. I hope I succeeded in showing that.
SRDS:  What compelled you to include art and artist in your historical novel?
AG:  Ah, well, one could not write about Pablo Picasso, at any stage of his life, without including it. It was the source, I would say, of at least half of his passion, and he worked in many mediums, not just painting. Directed by his father, an artist himself, Picasso began painting at a very early age, and quickly surpassed his father in talent and skill, and there is where I believe it became cemented into his DNA. To his father's credit, he recognized that talent in his own son (not easy considering Spanish machismo in the early 1900's) and he was a huge supporter of Pablo's work, moving his entire family to Barcelona so that Pablo could attend a prestigious art academy. Granted, he was not the best father role model, a particularly notorious lady's man himself, but he did influence his only son, most certainly.
SRDS:  What drew you to your specific visual medium, artwork, and/or artist?
AG:  I have always admired artists and particularly the complex nature of Picasso's work, his many periods and styles.  Each, in its way, so ardently reflected the struggles and phases in his personal life as he moved through them. What I discovered was that Picasso often left behind clues in his work, regarding things, people, moments, that had affected him. I loved searching for those clues as I researched and wrote. I used them as well to try to get into Eva's mind a bit, then to try to help convey her heart, and also his.
SRDS:  What unique historical objects and/or documents inspired the story?
AG:  I was blessed, as I know any historical author would be, to have been granted access by Yale University to the original letters and post cards back and forth between Eva, Pablo, and Gertrude Stein and Alice Toklas. To look at Eva's hand-writing once I had already fallen in love with her as an author,  the words of a woman who left so little else of herself to the world, (sometimes with Picasso tossing in a casual, loving comment atop their exchange, once even a little drawing over her text) told me more about what existed between Eva and Picasso than biography ever could. To this day, I have, and treasure, my copy of their letters, which cease with one from Picasso to Gertrude the day after the end of things with Eva. His penmanship had changed from a tight, ordered cursive to a wild, scrawling hand… Now that in my mind, adds to the notion of an epic romance. And I am very happy that I could read them in the original French!
SRDS:  Is there an art history message you've tried to highlight within the novel?
AG:  The message I took away is that, to some artists, writers, and poets, their medium becomes the embodiment of their emotions, a needed place to put them when explanations are not enough, or even appropriate. The work becomes a snapshot into that world at the moment, and also a permanent piece of their history. It certainly was that for Pablo Picasso, I do believe. Even though many people don't care for some of his styles, or understand them, it is my opinion that he lived his happiness, and his sorrows, through his canvases, and he left those as a legacy to the those who stop long enough to see what was behind even some of his Cubist works.
SRDS:  What do you think readers gain by reading stories with art tie-ins?
AG:  Art is a visual accessory to a story, so I think it helps give a novel more dimension for readers.
SRDS:  What fascinating information did you uncover while researching but were unable to incorporate into the book, but can share here?
AG:  One thing that fascinates me still is that, prior to moving to Paris, Eva was engaged to marry but never did. It was a strange puzzle piece that I uncovered, one without any context, and I wondered if that was the reason she escaped her suburb for the city. But we shall probably never know.
SRDS:  Any further thoughts on art in fiction you'd like to expand on?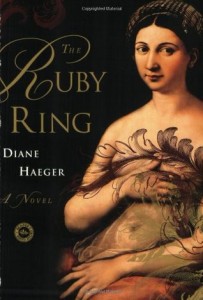 AG:  I am drawn to all novels that tie art and fiction together and I'm so happy to see so many of them doing well in the market place. That means we are not alone in our passion for them!
SRDS:  Are you working on a new historical novel with an art tie-in? If so, will you share a little with us about your next release?
AG:  While I am enormously proud of a novel I wrote as Diane Haeger, called The Ruby Ring, about the love affair between the Renaissance artist Raphael and his Margherita, my next novel up is about the early life of Jean Harlow, entitled Platinum Doll. Although I do intend to set a scene with her in an art gallery, keeping my love of art in fiction, any way I can!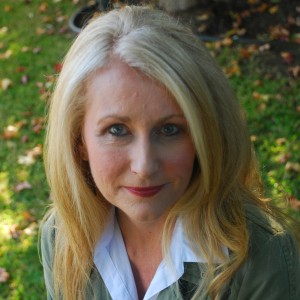 Diane Haeger, who currently writes under the pen name Anne Girard, holds a Master's Degree in Clinical Psychology and is the award-winning author of 14 novels, both historical and contemporary. She has moved back and forth through time, from writing about the lost love of William Tecumseh Sherman, to crafting a series set in Tudor England, entitled "In The Court of Henry VIII".
For more about the author's novels visit:
 www.dianehaeger.com and www.annegirardauthor.com
To Purchase Madame Picasso: http://www.goodreads.com/book/show/19486758-madame-picasso
Join us here next Saturday October 25th for an interview with Yves Fey, author of Floats the Dark Shadow.
Interview posting schedule:  
2014: August 30th Susan Vreeland, Lisette's List (new release), September 27th Anne Girard, Madame Picasso (new release),October 25th Yves Fey, Floats the Dark Shadow, November 29th Mary F. Burns, The Spoils of Avalon (new release), December 27th Kelly Jones, The Woman Who Heard Color 
2015: January 31st, Heather Webb, Rodin's Lover (new release), February 28th Alyson Richman, The Mask Carver's Son, March 28th Maureen Gibbon, Paris Red (new release), April 25th Lisa Brukitt, The Memory of Scent, May 30th Lisa Barr, Fugitive Colors, June 27th Lynn Cullen, The Creation of Eve, July 25th Andromeda Romano-Lax, The Detour, August 29th Frederick Andresen,The Lady with an Ostrich Feather Fan