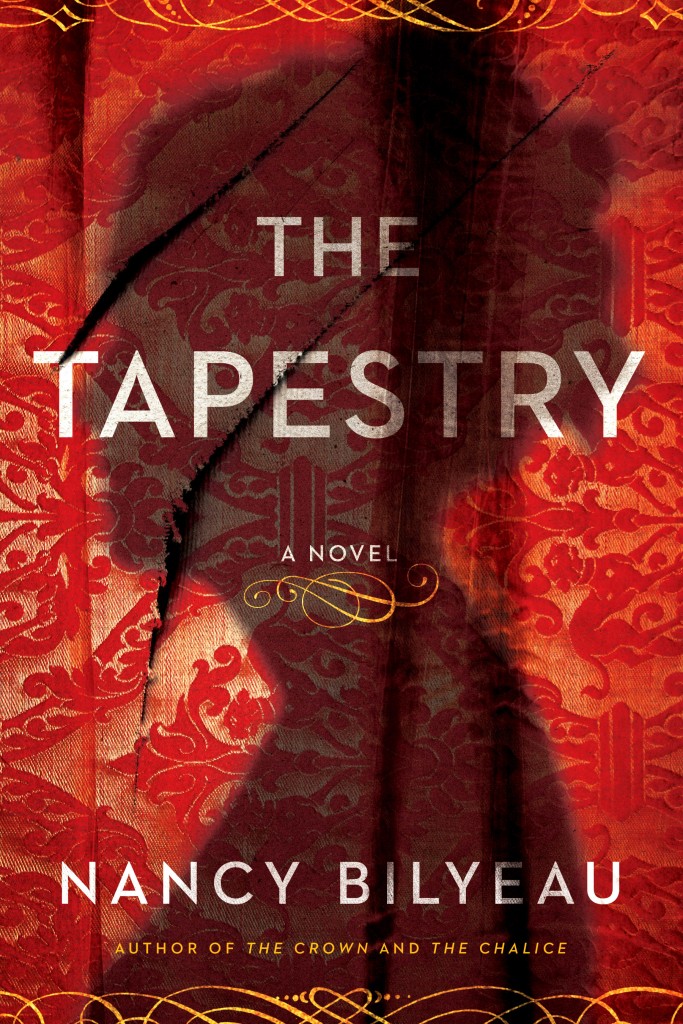 The Tapestry by Nancy Bilyeau is the golden star of this Tudor mystery trilogy, featuring novice nun Joanna Stafford and her difficulties and adventures through the tumultuous reign of King Henry the VIII. This novel to the best of my knowledge explores for the first time ever the arts of Tudor England in historical fiction. I reveled in learning about "arras", the formal term for Flemish tapestry work of the sixteenth century and the fact that England was in possession of one of the world's greatest collections of them. Bilyeau takes us inside King Henry the VIII's court and into his royal artist studio under the helm of German artist Hans Holbein the Younger who produced numerous paintings for the king like the little painting "The Dance of Death" featuring a floating skeleton visiting a ruler, for no one, not even a king escapes death's clutches. Full of secret plots and twisted motives this mystery weaves a story that keeps you wondering until the end. You'll be surprised, dismayed, and consumed by the tale that unfolds and enjoy learning about the art and artists of this time.
Sketch, paint, catalog…throw the loom shuttle and try to please the tastes and temper of King Henry the VIII or else…
Stephanie Renee dos Santos:  Artistically what sets the Tudor period apart from other eras as highlighted and celebrated in The Tapestry? 
Nancy Bilyeau:  The 16th century was a magical time in English history, full of beauty and poetry and song, of romance and danger—and yet, English painters were not part of this magic. People might not realize that there really wasn't a school of English painters in the late medieval times and into the modern age, right up to the early 18th century when William Hogarth finally made an impact. There were important paintings and murals created by artists that were seen in the Tudor and Stuart courts, but the artists themselves were foreign born: Hans Holbein the Younger and Anthony van Dyck. In the case of Holbein, he was paid commissions by King Henry VIII and some of his ministers and chief nobles to paint portraits. Those portraits, such as the ones of Thomas Cromwell and Sir Thomas More that now hang in the Fricke Collection in New York City, are expressive and convey the spirit of their subjects very well. But back in the day, most Tudor homes did not have paintings on the walls.
What truly sets the reign of Henry VIII apart is a different kind of visual art that was celebrated at the highest level of society: tapestries. The king inherited a collection that was begun by the later Plantagenet rulers and he became a passionate, if not obsessed collector. He owned more than 2,000 at the time of his death, and many of them were incredibly expensive. Tapestries were woven with silk and wool, gold-edged threads in Brussels, within workshops ruled by exacting guild standards, and each one could take a team months to complete. They were stunning in their colors and quite complex, often showing a famous scene from the Old Testament, or from Classic Greek legends.
For instance, The Story of Abraham, commissioned by Henry VIII, is a set of ten panels, each depicting a different story, like the return of Sarah or the separation of Abraham and Lot. The series was valued at the sum of £8,260, much more than any other work (or collection of works) of art. Historians think that he paid more for The Story of Abraham than for two warships! It's believed that the king commissioned this set after the birth of his son, Edward, when he felt he had a lot to celebrate. King Henry had the tapestries mounted at Hampton Court, and the kings and queens who came after him often displayed them too. About ten years ago, they were restored to some of their former glory—tapestries don't age all that well.
SRDS:  What compelled you to include art and artist in your historical novel?
NB:  Art is extremely important to me on multiple levels. The first one is personal. My father, Wallace Bilyeau, was a watercolor landscape artist. He had a basement studio, and he'd come home from work as a commercial artist, first in Chicago and then Detroit, and after dinner head downstairs to paint. So I saw from childhood the importance of expressing yourself through art. I also feel that in fiction, the arts can provide another level to your narrative. What the characters see in art, their reactions, and how they share those responses, is important. And I think artists are fascinating characters! Hans Holbein the Younger has an important role to play in my third novel, The Tapestry.
SRDS:  What drew you to your specific visual art medium, artwork, and/or artist?
NB:  My novels are mysteries, and I thought of tapestry at first as a way to convey secrets, hidden within the stories displayed in the weave. That runs throughout The Crown. My main character, Joanna Stafford, is a Dominican novice, hoping to take vows as a full nun at a real-life priory in Dartford, Kent (I traveled to Dartford to research the book). She and her fellow sisters have a small loom at the priory to weave their own tapestries. In that I was being creative. There was an enormous amount of beautiful embroidery being created at the priories and the large manor houses and the palaces (several of Henry VIII's six wives were talented embroiderers), but we don't know of any looms used in England until the reign of Elizabeth I. Tapestries were imported. But I know that the nuns during this time did a lot of needlework, and so I expanded the scope of their output. In the second novel, when Henry VIII has destroyed the priory and Joanna is struggling to make a life for herself after being ejected with the others, she decides to make tapestries her vocation. She's going to keep weaving them, and then try to sell them. Joanna is quite good at this, which has the unintended consequence of making Henry VIII aware of her tapestries, and in the third book she is pulled into this orbit, at great danger to herself.
SRDS:  What unique historical objects and/or documents inspired the story?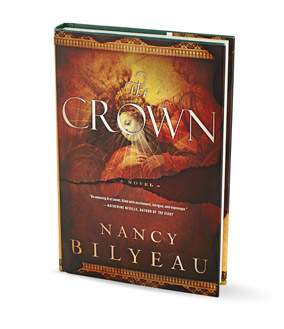 NB:  I use a lot of historical objects in my novels, some of them real and some of them building on my imagination. The "crown" in my first novel, The Crown, is a mysterious and mystical object that Joanna Stafford tries desperately to find. It was once worn by the Saxon ruler, Athelstan, and it might—or might not—be an ancient relic as well. I uncovered a lot of fascinating research about Athelstan and holy relics. One of the descendants of Charlemagne may have given Athelstan some precious relics in his quest to marry the English king's beautiful sister.
In my third novel, The Tapestry, a certain book becomes important to the characters. It's a grimoire, actually, which is a book of spells, and the author may—or may not—be Heinrich Cornelius Agrippa, a German scholar, astrologer and magician. In the early 1530s Agrippa published De Occulta Philosophia Libri Tres, which is "Three Books of Occult Philosophy." Then there is this infamous "fourth book," putting into practice the philosophies and ideas of the first three volumes with invocations of good and evil spirits. As you can imagine, publishing books of occult instruction was risky during this time, with the Inquisition in full force! Agrippa has inspired a lot of writers since his lifetime, including Mary Shelley in Frankenstein.
SRDS:  Is there an art history message you've tried to highlight within the novel?
NB:  In all of my novels, the weaving and the purchase of the tapestries have a great deal of narrative meaning. Joanna Stafford, in The Chalice, seeks out a drawing for her first privately woven tapestry of The Rise of the Phoenix. This is what she wants to weave. At certain critical times in the story, other characters wonder if Joanna, a member of a vanquished religious order, is trying to put across a subversive message through her choice of the phoenix, which rises from the ashes. I think art in history could be a way for people without power to try to express powerful ideas.
6. What do you think readers can gain by reading stories with art tie-ins?
These stories provide another rich level in the narrative. In novels, the art and the artists can be pretty to look at—and they can be profound. It depends on the writer!
SRDS:  What fascinating information did you uncover while researching but were unable to incorporate into the book, but can share here?
NB:  Well, I think last year I may even have shared with you on social media, Stephanie, that I was terribly excited about including a certain spectacular painting in my third novel: The Garden of Earthly Delights, by Hieronymus Bosch. In The Tapestry, Joanna Stafford travels to Brussels, and this painting was on view in that city in that year, 1540. What an opportunity! The Garden of Earthly Delights is gorgeous, it's complicated and it's a little mystical—in other words, it's exactly what I love. But there was no reason I could come up with for Joanna to see it and be moved by it, to be sent in a certain direction needed for story momentum. It could only be a tangent. So I regretfully did not write a scene including it.
SRDS:  Any further thoughts on art in fiction you'd like to expand on?
NB:  Art can be used in many ways in a novel, some of them obviously important. In my books, certain characters are artists; the creation of art is a livelihood. But art can serve a more subtle purpose too. In my third novel, Henry VIII commissions a tapestry showing the feats of Hercules (this is taken from history, it actually happened). The feats are those of courage, of violence, of seduction. Hercules himself is muscular and skimpily dressed. When the finished tapestry arrived in England, Henry VIII was devastated by the collapse of his fifth marriage to a much younger woman. He was grossly obese and stricken with all sorts of illnesses that made it hard for him to even walk. The tapestry, when it arrived, was put in a prominent place. What was Henry VIII trying to say about himself, his own feats, and his feeling about his manhood, in selection of this subject? That is woven through one of my last chapters, but it's subtext.
SRDS:  Does art play a part in your new novel?
NB:  It does indeed. And my next book is not set in the Tudor time period. But it's too early to share. Check back with me, please!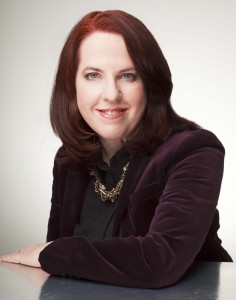 About the author: Nancy Bilyeau is a magazine editor who has worked on the staffs of InStyle, Entertainment Weekly and Good Housekeeping. Her trilogy of historical novels set in the reign of Henry VIII and featuring the struggles of a Dominican novice, have won awards and been published in nine countries. A native of the Midwest, she lives in Forest Hills, New York, with her husband and two children.
For more about Nancy's works:  
Twitter: https://twitter.com/Tudorscribe
Facebook author page: https://www.facebook.com/NancyBilyeauAuthor
Pinterest: https://www.pinterest.com/tudorscribe/
To buy The Tapestry:  http://www.nancybilyeau.com/order.php
Join us here July 25th for an interview with Andromeda Romano-Lax, author of The Detour!
Interview posting schedule: 
2014: August 30th Susan Vreeland, Lisette's List (new release), September 27th Anne Girard, Madame Picasso (new release),October 25th Yves Fey, Floats the Dark Shadow, November 29th Mary F. Burns, The Spoils of Avalon (new release), December 27th Kelly Jones, The Woman Who Heard Color 
2015: January 31st Heather Webb, Rodin's Lover (new release), February 28th Alyson Richman, The Mask Carver's Son, March 28th Maureen Gibbon, Paris Red (new release), April 11th M.J Rose, The Witch of Painted Sorrows (new release), April 25th Lisa Brukitt, The Memory of Scent, May 30th Lisa Barr, Fugitive Colors, June 27th Nancy Bilyeau, The Tapestry (new release) , July 25th Andromeda Romano-Lax, The Detour, August 29th Frederick Andresen,The Lady with an Ostrich Feather Fan, September 26 Laura Morelli, The Gondola Maker
Join Facebook group "Love of Arts in Fiction"!